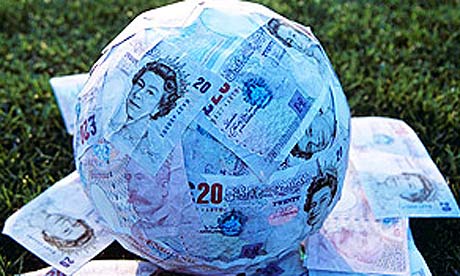 West Ham will avoid falling foul of European Financial Fait Play rules after an announcement that they are to be scrapped.
West Ham lost £65m last season and £28m the season before that. The losses over a three year period cannot be greater than £75m.
The Hammers would have been at risk from UEFA Competitions if they made a further loss this season so the removal of the UEFA FFP eliminates that threat!
Football's financial fair play rules will be abandoned with the key break-even measure declared "purposeless" by Uefa.
Speaking on Thursday at a meeting between Uefa and European Union officials, Andrea Traverso, Uefa's director of research and financial stability, said a solution was "not easy"
"Covid 19 has generated a revenue crisis and had a big impact on the liquidity of clubs," he said. "This is a crisis which is very different from anything we have had to tackle before. In such a situation obviously, clubs are struggling; they have difficulties in complying with their obligations.
"I think in general rules must always evolve. They have to adapt to the context in which clubs operate. The break-even rule, the way it works now it looks backwards: it performs an assessment of a situation in the past [looking at profit and loss over three previous seasons]. The pandemic represents such an abrupt change that looking to the past is becoming purposeless.
"So maybe the rules should have a stronger focus on the present and the future and should definitely have stronger focus on the challenges of high levels of wages and the transfer market. The solution of this is not easy."
The Premier League version of Financial Fair Play was called Short Term Cost Control or abbreviated to STCC was abandoned some years ago.
 STCC was a set of rules that were put into effect in 2013 by the English top-flight league  to ensure:
A club could only increase its overall wage bill using TV money by 8% a season. This allowed for a little extra investment but was supposed to prevent big clubs from gaining an even bigger advantage, and protected small clubs from overextending themselves. The other part of STCC was that if a club wanted to increase their total wage bill by more than 8%, they could – as long as 100% of any increase over that 8% came from non-TV revenues, which means commercial deals (sponsorships). On the surface, this seems reasonable – if a club gets more commercial money, they should be able to spend it as they see fit, including on wages.
The problem though was that big clubs, by their very nature, had vastly bigger commercial revenue deals than small clubs so in 2o19 Premier League clubs voted to ditch STCC.
UEFA's Financial Fair Play concentrated with losses and allows clubs who want to complete in Europe to lose up to 30m euros (£25m) each season monitored over a three-year rolling programme.