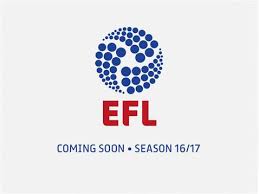 The English Football League (EFL) has confirmed a change of format of the EFL Trophy 2016/17 which, for the first time, will include 16 invited teams from clubs with Category One Academies which includes the Hammers.
A total of 64 clubs will compete in the competition beginning with 16 groups of four teams, each of which will include at least one club from each of Leagues One and Two, along with one invited team. The top two sides in each group will then go into a knockout stage that will culminate in a showpiece final at Wembley Stadium on April 2nd.
The new look competition will also have an enhanced prize fund with an expected £1.95m being up for grabs, including £10,000 per win and £5,000 per draw during the Group Stage and £100,000 for the eventual winner.
The first 16 clubs with Category One Academies that have been invited to take part in the EFL Trophy 2016/17 are Arsenal, Chelsea, Everton, Leicester City, Liverpool, Manchester City, Manchester United, Middlesbrough, Newcastle United, Southampton, Stoke City, Sunderland, Swansea City, Tottenham Hotspur, West Bromwich Albion and West Ham United.
EFL Chief Executive, Shaun Harvey said: "The new format is intended to rejuvenate this competition and also assist the development of the very best young players in English football. This will help us deliver more and better home grown players which will deliver benefits to the national team and domestic league football at all levels.  I believe this is the right time to pilot these changes to the EFL Trophy, which we will review at the end of the 2016/17 season following discussions with our clubs and having consulted with the other football bodies and supporter organisations."
A Premier League spokesman said: "The overriding aim of the Elite Player Performance Plan across the Premier League and English Football League is to produce more and better home grown players capable of performing at first team and international levels. Participation for a selection of Premier League clubs' teams to take part in the EFL Trophy is an important part of a range developments that both we and the EFL believe will help young, talented players progress physically and mentally on top of the technical aspect of their game developed in the Academy system."It is a progressive move by both leagues; one that we welcome."