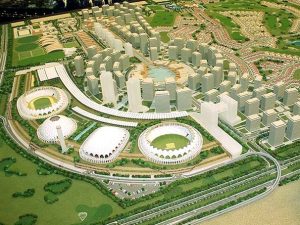 West Ham will be training at the Dubai Sports City complex from next Thursday as they have in previous years and are probably staying over night within the complex itself which includes residential apartments.
Unlike previous Slaven Bilic will not be taking club staff and no media employees will make the journey to UAE.
West Ham player liaison officer, Tim De'Ath who is also England's first team chef will be the only non coaching or non playing person making the trip.
One group hoping to meet the first team is the Dubai Hammers. The group drink in Nelson's, a traditional English pub in Media Rotana where they watch every minute of every West Ham game from. The Dubai Hammers started around the time of the Championship play off win and has grown to over 500 members now with a regular turn out of up to 50 in to watch games.
In previous years members of the Dubai Hammers have been invited the watch the closed training. Tony Sutts from the Dubai Hammers said "These sessions are absolutely brilliant for our members. The players are extra relaxed and happy to take time out for pictures and autographs. Adrian was particularly good last time stepping to one side to have penalty shootouts with the kids."