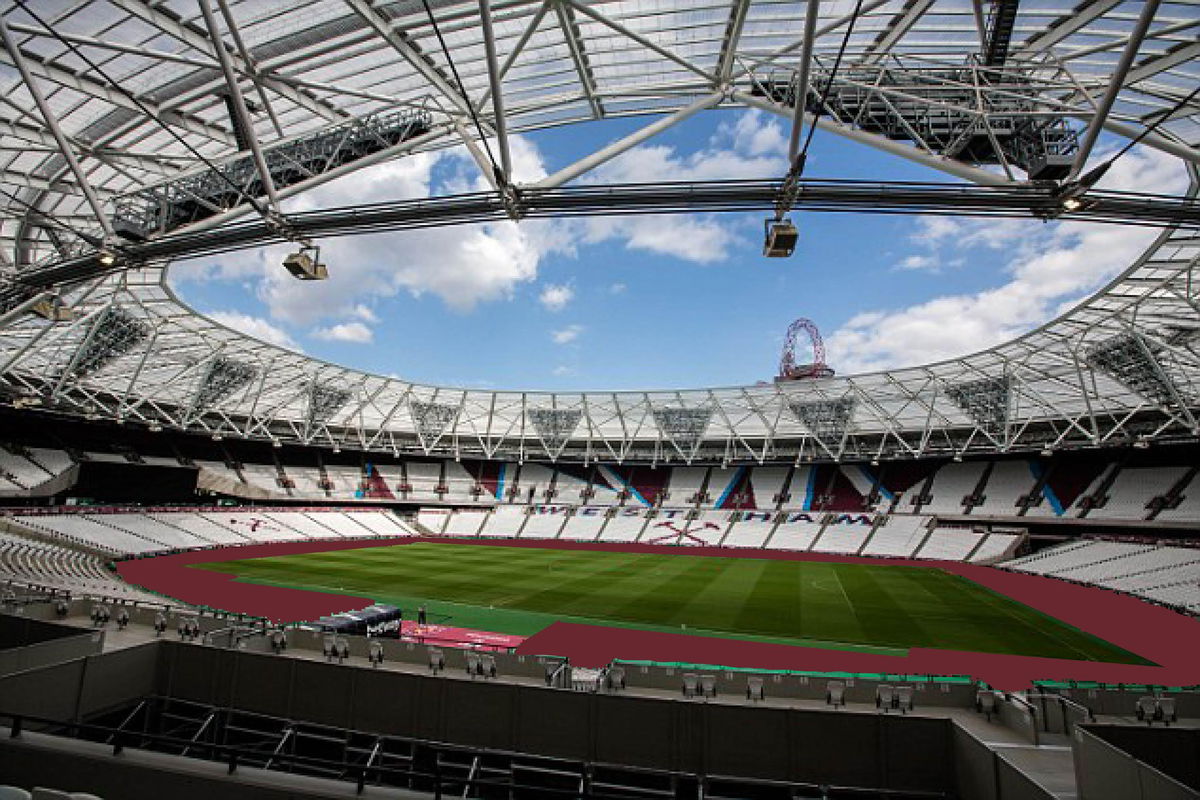 West Ham will be investing over £200,000 to replace the Green Astroturf which surrounds the London Stadium pitch this summer. In a continued effort of WestHamification of our new home, the club has decided that replacing the green Astroturf will have a massive visual impact for next season and the new pitch surround will be installed after the World Athletics Championships have completed in August.
Above is our artist's impression created by Gonzo from Hammerschat of what the finished London Stadium might look like after the Claret coloured carpet has been laid.
London Stadium owners will soon be installing new LED advertising boards between the lower and upper tiers as well as the concrete spaces either side of the giant screens. Brackets can be seen in place this Sunday and work will soon start and will be in place before the Depeche Mode concert this summer. The club has assured supporters they will find a place for fans flags next season and are exploring a number of possibilities of where they can be relocated.