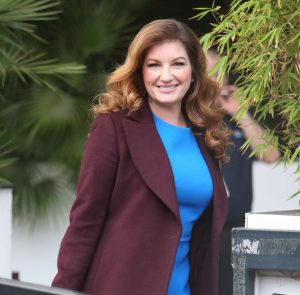 Karren Brady has made it crystal clear West Ham will be voting in favour of the tranfer window closing earlier next summer.
The clubs vote on the issue at the next Premier League meeting next month and she has revealed in her Sun column why the Hammers are going with the new proposal.
She backs her view with the situation surrounding today's opponents Southampton saying: "Take for example Southampton, who this month are trying to ward off suitors for the services of Virgil van Dijk, the central defender whose mind has apparently been boggled by transfer talk.
No one would be surprised if the Holland international defender ended up at Anfield.
But what about the Saints? The season has kicked off and they don't know whether they can count on their transfer-seeking Dutchman or not.
Although Liverpool absolutely have the right to say 'No fear", we at West Ham know from our experience with Dimitri Payet just how hard it is to keep a disillusioned star. And then there is the real problem of the club promoted by way of the Championship play-offs.
They, probably more than any other team, need to improve their staff, yet have three weeks less to do it.
Huddersfield acted quickly and tidily in the ten weeks they had this summer but it would be even less next year.
Newcastle would have needed until Christmas.
The new deadline doesn't exactly remove the risk of buying the right players, so West Ham will continue to employ a mix-'n-match approach.
When the player we want is clearly available, we will buy as soon as we can.
Sometimes there's a late opportunity to grab a juicy option and in future we will have to move faster than ever.
The final vote will be put to the clubs at next month's Premier League meeting and WHU will be voting in favour of it."