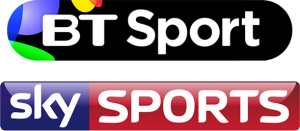 Domestic TV Premier League rights for 2016-2019 were sold today for £5.1bn, the overseas rights are due to auctioned next year are expected to raise another £3bn which will create a total £8bn pot to share between the twenty Premier League clubs after deductions!
The Premier League Founder Members' Agreement – the contract signed by the initial clubs that formed the League in 1992 – sets out that 50% of UK broadcast revenue be split equally between the 20 clubs, 25% paid in Merit Payments (depending on where a club finishes in the final League table), and the final 25% paid in Facility Fees each time a club's matches are broadcast in the UK. All international broadcast revenue, and central commercial revenue, is split equally amongst the 20 clubs.
If 50% of the domestic rights is split equally after deductions of around £200m I estimate the equal share for each Premier League club will be around £38m each, the 25% facility fees given clubs for each TV game screened in the UK should go up to around £1.2m per game from the £750k per game in the current deal. West Ham had 15 games shown live on Sky or BT last season which would net another £18m at similar levels.
I estimate the remaining 25% of UK rights in merit payments will increase to around £3m per table place meaning a 8th pace could earn another £36m for the Hammers in the 2016/2017 season.
That's £92m for a 8th place finish just from domestic rights with possibly another £35m from an equal share of the overseas TV rights.
That would total an eye watering £127m for the Hammers which £54m more than £73m we earned last season!
But a West Ham inisder marked some words of caution of the new bumper deal telling Claret and Hugh
"Sadly players wages will inevitably go up and they'll try and get the Lions share as they always do!" He also added  "The problem is OFCOM might challenge the whole bidding process and the Premier League might decide to chop it up differently"