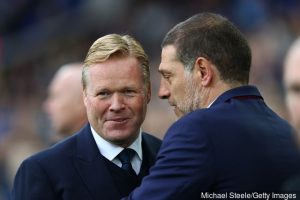 West Ham remains in turmoil this afternoon (Sun) amid reports that the club is ready to approach both Ronald Koeman and Guus Hiddink as fans protests overflow about the possibility of David Moyes taking over
These are very unofficial reports with the only certainty being that the club want a replacement for Bilic in by the end of the week if they can sort it.
Meanwhile we have been told that Slaven Bilic gave a very brief farewell speech to the players and resigned after the Liverpool defeat but has been asked to mind the shop until the club find their new man.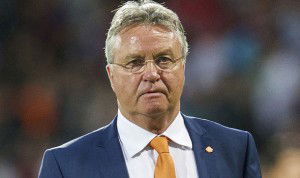 One source also told us the manager said goodbye to the players  after the final whistle telling them that whilst he loved West Ham with a passion, it was finally all over because the squad simply weren't playing for him and that enough was enough.
The board members, meanwhile, have been worried by the massive negative fan reaction throughout the day to the possibility of Moyes taking over on a six month deal and are again considering  the Koeman and Hiddink options again.
Moyes is not completely out of the picture but claimed on BeiN TV there had been no talks between him and West Ham ensuring the situation became more confused than ever.
Bilic is allegedly keen to end his stint at the club after becoming aware of approaches to managers over the last two or three weeks but may be ready to stay on until the managerial dilemma has been sorted.