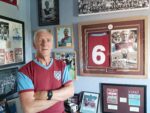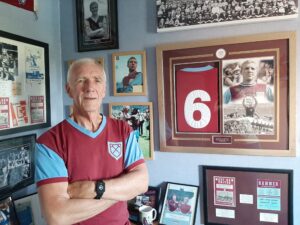 By CandH's top blogger Allen Cummings
We're biased of course  and the final outcome was always going to influence opinion  but Wednesday's encounter with Chelsea was surely the best game seen on our screens since football resumed on the 17th June.
The return of our national game was supposed to 'uplift' the nation at a time when we needed uplifting most! Our fixture against the Blues was the 30th to be played so far, virtually a third of the matches had been completed, and what had gone before had in the main been far from uplifting.
Played out in empty stadiums with 'canned' crowd noise, uninspired teams had been dishing up some pretty uninspiring football in all honesty.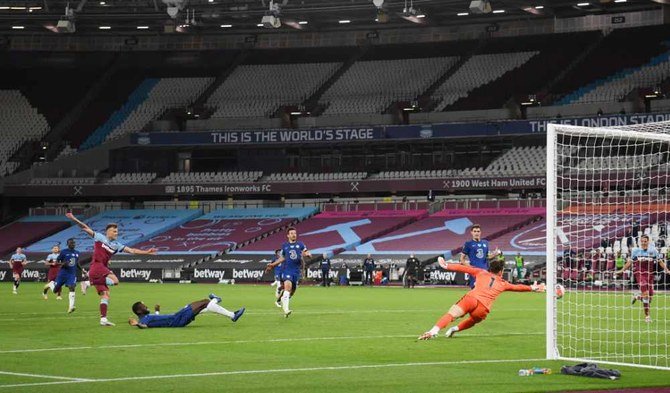 Last Wednesday changed all that! The game had everything the Premier League and the TV companies had been hoping for and more!
The ingredients were right – one team pushing hard for a European place, having won their two previous matches. The other team fighting desperately for points to preserve their Premier League status, having lost both their games so far.
It was a local derby to boot, to add that extra bit of spice, with the Blues, and particular their manager, looking to avenge an embarrassing defeat on home soil earlier in the season. Trouble is the right ingredients aren't always a guarantee of the desired end product, as any cook will tell you.
Wednesday was different though. The result was a five goal thriller in every sense of the word, a game that swung one way, then the other – not just once but several times.
It had a huge slice of controversy courtesy of another unfathomable VAR decision, and provided a dramatic last gasp winner few were expecting from an inspired substitution. It was without doubt 90 minutes of full-blooded action, drama, goals – and for us Hammers topped off with a deliriously happy ending.
If we'd been on the edge of our seats for most of the game when that Andriy Yarmolenko's goal went in we were definitely in need of being peeled off the ceiling.
There have, of course, been a couple of other five goal games. Manchester City's demolition of Burnley and just before our game kicked-off Newcastle had beaten Bournemouth 4-1.
But both matches had been one-way traffic in truth. Liverpool had also put four past Crystal Palace and Arsenal had done the same to Norwich. Games providing goals but little else.
On Thursday even the so-called 'big one', former champions City against new champions Liverpool turned out to be a celebration party to which the scousers failed to turn up.
For sheer beginning-to-end entertainment and drama last Wednesday has to be the best the country has witnessed so far. Of course, for those of us who have been there many times before over the years, it really was typical West Ham!