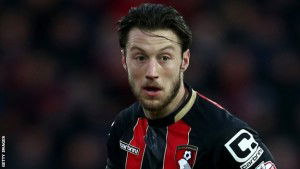 Bournemouth midfielder Harry Arter has made it clear he is unhappy with the Cherries and wants a move after becoming the first player the Hammers moved for in the winter transfer window.
The 28 year has made it clear he wants out of the south coast club unless he gets first team football and his statement of intent will both frustrate and give the Hammers new hope that he could join us.
In an outspoken declaration he said: "When a player my age is not playing and someone who is desperate and just loves playing football, there comes a question over whether long term it is going to the right place for me.
"Ultimately if I am not playing, there has to be a change — and I am sure the manager would understand that.
"If I don't play between now and the end of the season and am a continued spectator then, naturally, there would a be a discussion."
Arter has made more than 250 appearances in eight years at Bournemouth.