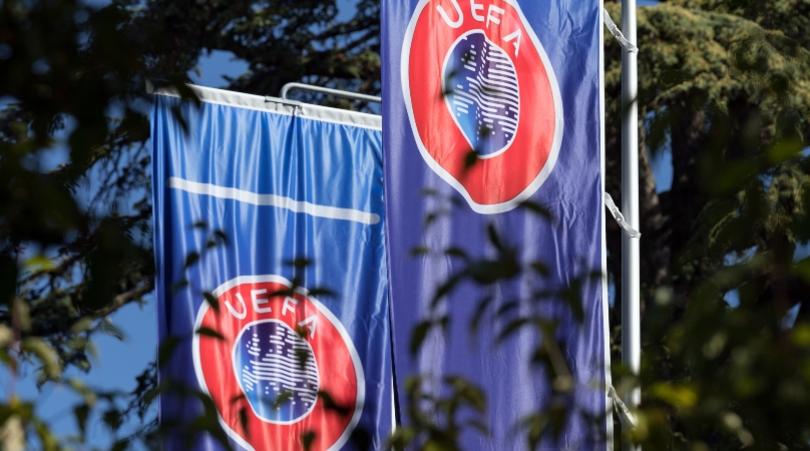 Agreed in 2009 and implemented in European football in 2011, the UEFA version  of Financial Fair Play was designed to tackle various issues.
It was basically intended to stop reckless overspend across the continent's biggest leagues and try to enable more clubs to break even after it was revealed by a 2009 survey that more than half European clubs were losing money, some making heavy losses in the pursuit of success.
The COVID-19 pandemic has wreaked havoc across the football eco-system and even the very biggest are now having to tighten their belts.
With losses occurring across Europe, UEFA moved to amend their FFP rules to take into account the impact of the pandemic on the bottom line of football clubs, starved of matchday revenue and seeing reductions in the monies received from commercial and broadcast deals.
The rules, pre-pandemic, were that clubs could lose €30m (£25.9m) over a three-year period provided that €25m (£21.6m) was covered by an owner.
Those rules were relaxed to allow for greater losses provided it could be proved they were as a direct result of the pandemic.
Clubs were able to try to cope with their losses as responsibly as possible, which included more money being made available by owners through shares and loans.
Manchester City were handed a two-year European ban from UEFA competition for alleged breaches of FFP through inflating the value of commercial revenues in order to get around the rules. after German newspaper Der Spiegel published leaked documents in November 2018.
It alleged City had inflated the value of a sponsorship deal, misleading European football's governing body, something of which the  Court of Arbitration for Sport found no evidence.
That decision was quashed by the CAS last year, while other alleged FFP breaches involving Chelsea and Paris Saint-Germain, with PSG's a similar accusation as City's, also drew little in the way of punishment.
West Ham announced a loss of £27m in 2019 before the pandemic and a further £65m loss in 2020 last year as the pandemic impact took hold.
Accounts for last season have yet to be revealed but are likely to take combined losses over the last three season well over £100m.
The Hammers are contractually obligated to make a finance statement to UEFA later this year to reveal financial heath to the European football body.