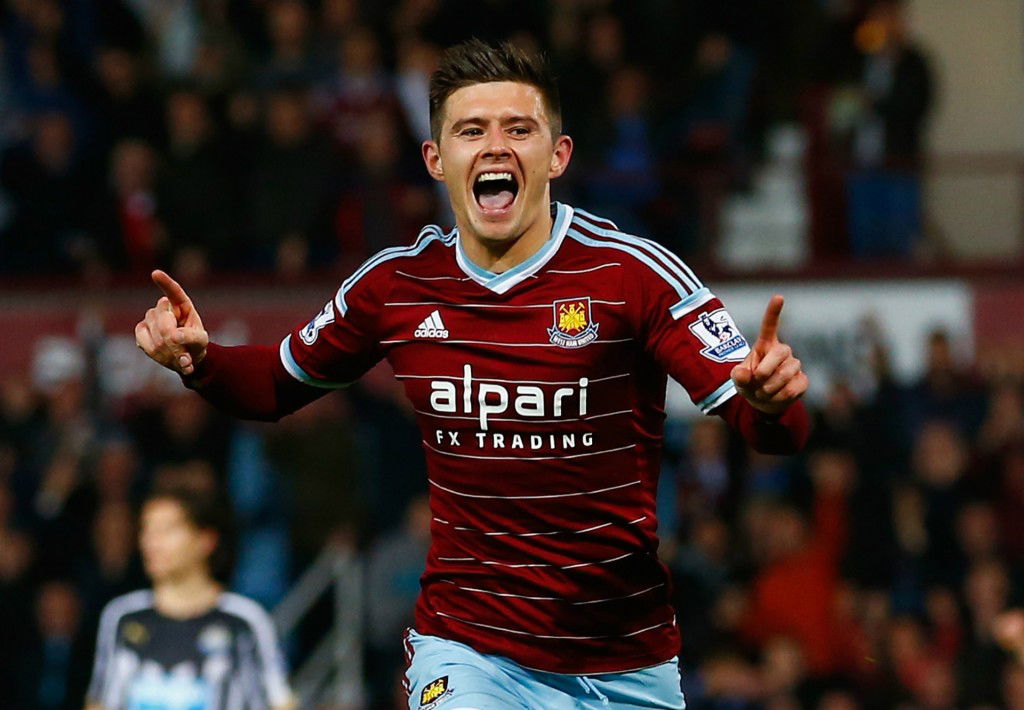 Aaron Cresswell heads for Manchester City today with a reputation which has reportedly brought him to their attention.
But with very public declarations from the Irons he is going neither there or anywhere else Hammers fans can again watch his talents in comfort.
In an interview wit the Sunday Mirror – the front runner for Hammer of the Year – said:  "No one grows up wanting to be a left-back! That's not how you think as a kid. You want to be scoring goals and getting all the glory.
"When I was growing up in Liverpool I played centre midfield, but then the coach moved me to left-back.
"I was devastated because you don't score as many goals from there, but it proved to be the right decision. I was 14 and soon ­realised it could be a good position for me as I progressed.
"The game is changing. The modern day full-back gets forward more and creates more chances, so now they do get a bit more attention.
"I really enjoy it – but I think most kids would still prefer to be a forward."
Cresswell inspiration is former Chelsea and England star Ashley Cole because "he's been so consistent". But Cresswell is following the script having played every league game.
He and his ­girlfriend are now settled in their Essex home, and – as he continues to earn rave reviews – the West Ham man added: "I don't let anything go to my head. I will just get on with my job here.
"We move to the Olympic Stadium soon and the next year is a big one at Upton Park. When we move, we will be playing at one of the best grounds in Europe.
"So everyone, who is under contract, here is buzzing to be part of it."