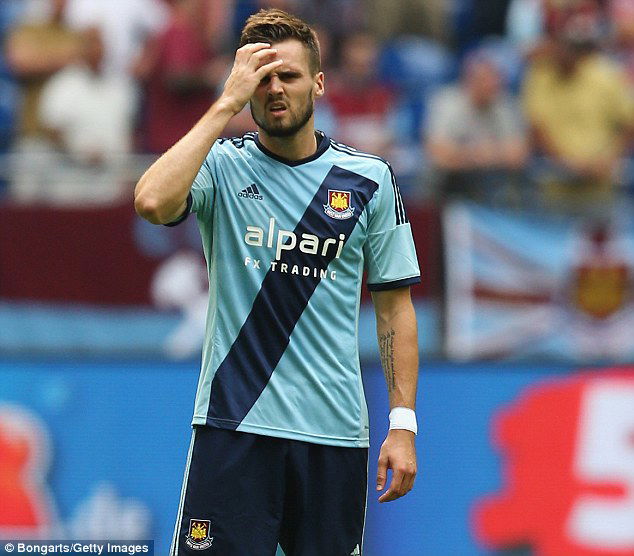 Carl Jenkinson has set himself a target of 10 assists this season.
He couldn't be happier with life at present declaring: "I am really happy and finding my feet. I am trying to concentrate defensively and go forward as well.
He said: "It was nice to get a clean sheet (against Villa) and I got an assist the other week, so I need to add to that. I want to get as near as I can to 10 assists this season. It is going to be tough, but that is my aim. "It is a really exciting time to be playing for West Ham.
Jenkinson now turns his attention to England under-21s who will take on fellow Euro finalists Portugal on Thursday and away in France four days later.
He told London24.com: "It is always a massive honour to play for your country,. We have qualified for the Euros and done incredibly well to get there. There are only eight teams in it so we have got a great chance to do well.
"We have friendlies against very good opposition before then, so it is an exciting time to be playing for the under-21s at the moment. It is a natural step from the under-21s to the senior team. I feel like I am getting there," he insisted.
"I feel there is an opportunity to get into that senior squad. I know I have got the ability to do it, I just have to express myself and hopefully catch Roy Hodgson's eye. I have done well for the 21s and for West Ham."