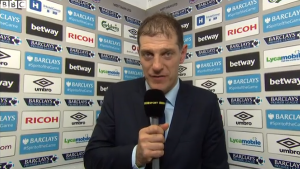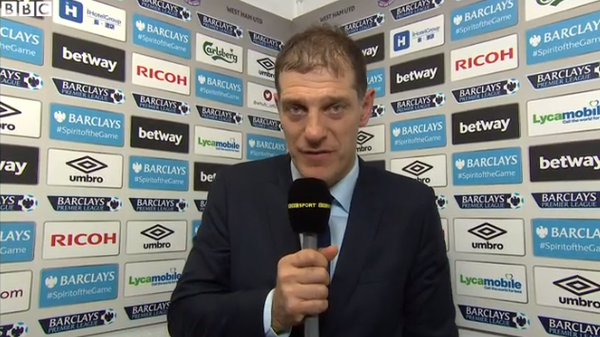 Slaven Bilic has admitted that he is finally in a position to play the strongest West Ham team this weekend and "claims the number of players available to him is "not a headache."
Speaking at his pre-match presser against Burnley he said the situation had improved since the last game explaining: "There is only at the moment, Ginger, still out with the ankle he done against West Brom but it is a matter of days. He will train Monday or Tuesday.
Chicharito is coming back today and has not been with us for a couple of weeks but will be in training tomorrow. On paper, we will have most, if not all of the squad back.
"Some of them they only started on Monday so they are still not completely fit but it is a good situation with injuries and also some players who played against Swansea like Lanzini like Antoino.
"We used this break to work on their stamina and fitness and they had a combination of days off and days to work on fitness. They trained really good and those couple of things are why I am optimists.
"It is not a headache it's another issue for sure if you want to get them all in, it's always a issue. But, it's good finally to be in the position where we have, in those positions, attacking wise,
"I am not saying they will all play or start but this is like the first time that we have had the possibility to put them team out we wanted in pre-season, on paper our strongest team. We will probably have that option this weekend."