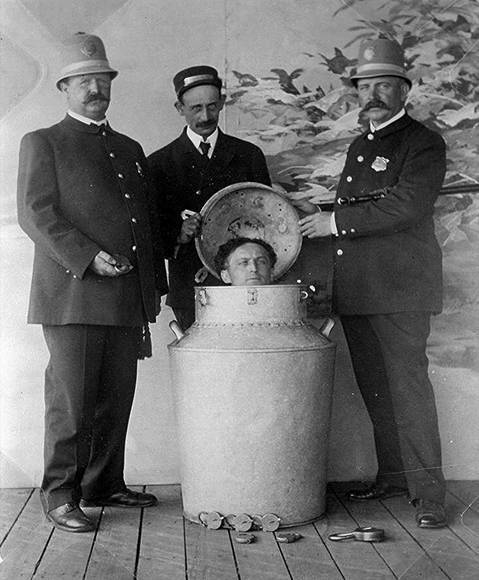 It really was comedy gold wasn't it?
Sam Allardyce is Houdini apparently which isn't a bad comparison given old 'H' built a successful carer out of illusion.
When Sam decided to declare yesterday: " I have done what I was asked to do which was deliver a team that this time round has not only been most successful but the most entertaining and thrilling" more than a few thoughts occurred.
My first was just wht he meant by the "most" successful entertaining and thrilling? Compared  to what – other teams, other West Ham sides, what? You see what I mean – an illusion…a half completed thought.
But even were we to accept that argument as a serious suggestion it doesn't stack up against what we've seen since Christmas and in fact was possibly only on display until the return of Andy Carroll.
It was of course based on the Diafra Sakho/ Enner Valencia partnership which was broken up almost as soon as AC was fit.
Since then, and notably since Christmas, despite Sam's "thriling" suggestons,l comparisons with the bloke who spent his time escaping from boxes and indeed the SACK  you would have to be experiencing a pretty average life to have found much to crow about.
For the most part it's been dire with the manager himself admitting last week we spent most of our time passing the ball to the other side. He didn't add that it wasn't for the first time this season.
That he should spend so much time on the subject is instructive  and to do so by using what can be kindly described as a "selective memory" to do so suggests quite strongly there's no contract on the way.
He claims he has delivered a successful team. Well that's a matter for personal judgement – 10th place? Not sure about that Sam – perhaps three places better than last season is success in the manager's view! I'd always believed success meant winning something!
Entertaining and thrilling? Sorry, pass other than on perhaps half a dozen occasions!
You see what I mean don't you. It's all  an illusion built on that selective memory which recalls certain games rather than takes a look at the overall picture.
We once used to say that like the Christmas decorations, the Hammers come down after Christimas. It was never more true than this year in terms of form and the seemingly desperate cries fro "another contract please" sound pretty pitiful.
As for old the old Houdini comparison, I think I'd have had a better time trying to get out of a few padlocked chains myself than watching us against Leicester City or Crystal Palace or….or…!