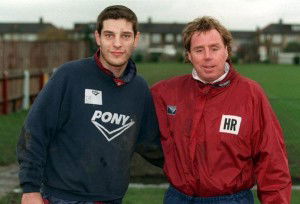 Former West Ham manager, Harry Redknapp believes the Hammers will hold on to Dimtri Payet this summer insisting he will want to stay. Speaking to betting site Betsafe Harry said:
"I don't think they'd sell him. West Ham have a new stadium, 60,000 stadium, Olympic Stadium, sold 50-odd thousand season tickets, David Sullivan, David Gold, they aren't into selling that club, it's worth a fortune. They won't be short of money, I don't see a reason why they would sell their star player.
"The fans idolise him, he has become a superstar with the West Ham supporters, probably the biggest crowd favourite since Paolo Di Canio. I definitely don't see West Ham selling Payet, he has either signed a new contract or is on the verge of signing a new contract.
"I'm sure Slaven Bilic and the board will keep him. West Ham is an emerging club; they were excellent last year and next year they could do even better. Dimitri Payet will want to be part of that West Ham team; he has loved being at the Hammers. I'm sure he'll want to stay."