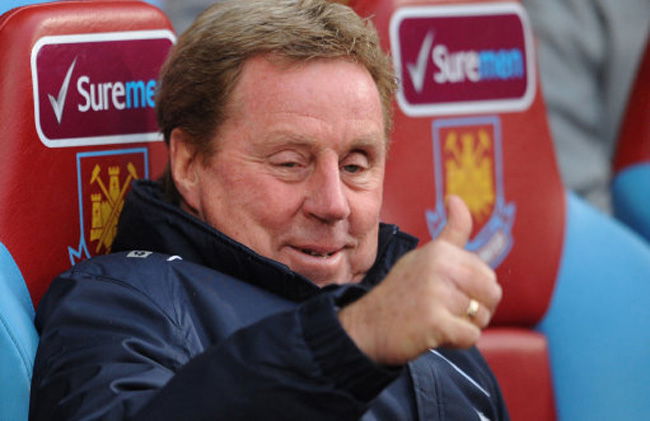 Former West Ham and Spurs manager Harry Redknapp says the London Derby game with the Hammers will be tough for the North London club.
Praising David Moyes, Harry predicts a draw at the London Stadium on Sunday saying the West Ham squad are full of confidence and in terrific form.
"Oh it's a tough game for Tottenham," Redknapp said on talkSPORT.
"West Ham are going ever so well aren't they?
"I mean what a job David's done there. Without sitting on the fence… it could end up a draw. But West Ham look good and Tottenham are out of sorts, it's tough that game for Spurs.
"David's got them organised full of confidence, they're in form."
73-year-old Redknapp  moved to West Ham United from Spurs and played alongside Bobby Moore. 
He first broke into the first team at West Ham in the 1965–66 seasons,  he made 175 total appearances in both league and cup action for West Ham, scoring eight times over seven seasons.
In 1992 Redknapp was appointed assistant manager to Billy Bonds at West Ham, however, in August 1994, the club board of directors opted to turn control of the team over to Redknapp, later sacking him in May 2001 after he made comments in OLAS Fanzine.
In October 2008, following the sacking of Juande Ramos, Harry was appointed the Spurs manager but was later sacked by Daniel Levy in 2012 after four years in charge.