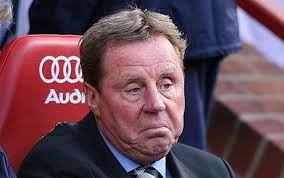 Like most managers who have been around almost since the old King was on the throne, Harry Redknapp doesn't get too carried away about young players.
I had a surprise phone call from the old boy this morning (Sat) after accidentally leaving a message for another 'Harry' on his number.
There wasn't much time to grab a conversation as he was getting ready for the match at Charlton but there was nothing OTT when I inquired about Ravel!
There was a distinct lack of excitement in the reply:  "He's alright – another player…you know how it is mate. Lots of noise but we'll see how it goes."
Asked if he could "sort him out" he said: "Well there's always a chance but need to find out first if he's as troublesome as some seem to believe.
"I've got him here cos if he plays to his peak he can obviously help us but who knows – it will be interesting finding out!"