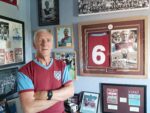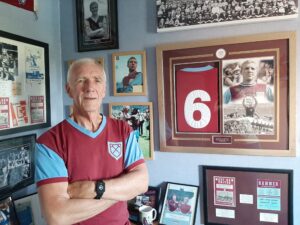 By CandH's top blogger Allen Cummings
Has the time come to do the unthinkable? Is the mood in the West Ham camp, on and off the pitch, now right to re-instate a shirt that has been missing for over a decade?
Our upsurge in form and fortune has been a concerted team effort – but every team needs a leader, and it shouldn't be underestimated the part played by our present 'team leader' Declan Rice.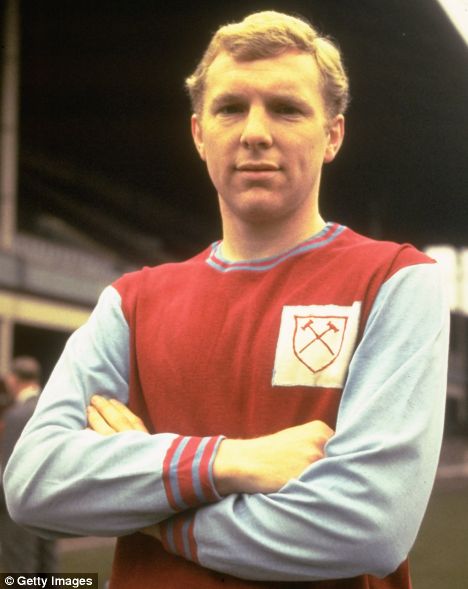 Having assumed the captain's armband from Mark Noble, whose own game time over the past three matches has amounted to just a handful of minutes, Rice has clearly grown in confidence and stature in his new found role.
Already it's clear his team mates have the utmost respect for a young man with the football world literally at his feet. And although Noble remains club captain, as he no doubt will for as long as he remains at the club in a playing capacity, Declan Rice is now surely the permanent team captain.
Understandable there have been comparisons drawn between Declan and the late, great Bobby Moore, and clearly there are similarities in both ability and career pattern.
Bob was handed the West Ham team captaincy by incoming manager Ron Greenwood shortly after he arrived at the club in 1961 – Moore was 20 years old at the time. Declan is just a little older, he will be 22 next January.
Moore was told by Greenwood he was going to build the team around him and David Moyes has said the same about Declan as he bids to keep his at the club.
The question now being posed is not so much a playing issue, but more a sentimental one. Should Bobby Moore's famous No 6 shirt, retired by West Ham in 2008 as a mark of respect for the great man, now be reinstated and handed across to Declan Rice?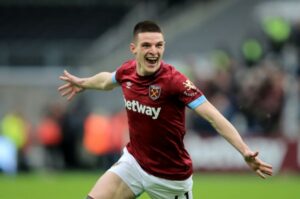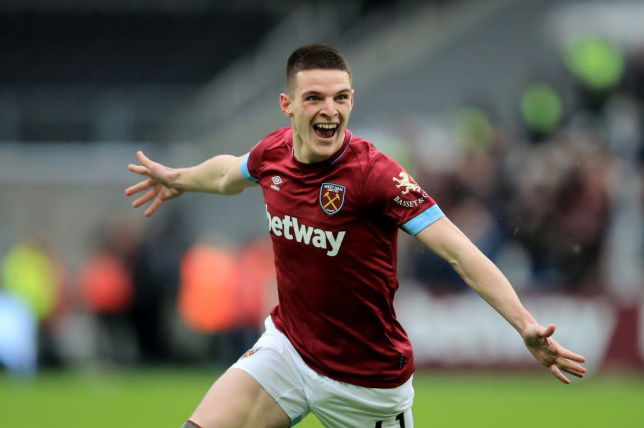 I have a sneaky feeling should Bobby somehow be able to have an opinion on the issue himself from on high, he'd say "why not?"! Such was the unassuming modesty of the man he'd probably ask what all the fuss was about. That would be typical of him.
Personally I'm going with a firm 'no'! That shirt has been retired now for 12 years. The legend of Bobby Moore goes way beyond the 27 years since his sad passing. I believe bringing back that famous shirt would, in some way, devalue the tribute it represents to the memory of our greatest ever player.
Every time a West Ham team takes the field without a No. 6 shirt, it's a poignant reminder of what we had and what we have lost. Such is the nature of Declan Rice I'm sure he is more than happy to continue playing in his own No 41 shirt, leaving the legendary No 6 shirt in its rightful place in our memories!