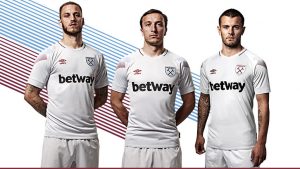 The kit design sub-group of the West Ham United Official Supporters' Board (WHUOSB) will soon be meeting with senior members of the club to help design and give feedback on West Ham kits that will be used in the 2020/2021 season.
Ahead of this first meeting, the WHUOSB would like to gauge your personal opinions and feedback on the kit design.
Please take a minute by filling out the survey below.
https://seanyw.survey.fm/osb-kit-design