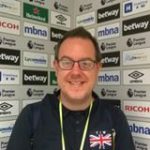 Such a great performance deserves more than one set of ratings so here's CandH's ratings man Niall McDonald handing out his marks.
Fabianski: Had made the most saves in the PL before this weekend (21!). Several more today. Brave keeper 7
Zabaleta: Another typical performance from Zab; does what he's good at 6
Diop: Showed his sense of timing in the tackle again 7
Balbuena: Looks to have got well up to the speed and physical demands of the PL 7
Masuaku: Very sharp into his tackles today. Dare I say 'sound defensively'?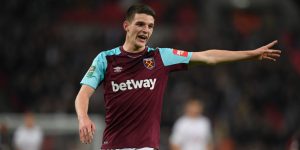 Rice: An excellent performance in front of the back-four; broke play up and moved the ball first time (and forwards) 8
Noble: Credit to the skipper, played very well with the protection of Rice behind him 7
Obiang: Perhaps the best of the midfield trio 8
Anderson: Much more focused and involved today. Carried the ball up field really well late on 8
Yarmolenko: The glimpses of potential became reality, and not a moment too soon – two excellent and vital goals 8
Arnautovic: Looked much happier with some balls played quickly up to and beyond him 7
Subs
Antonio: Showed he's learned how to run the ball to the corner flag 6
Sanchez: Couple of nervy moments when the ball bounced off him, no consequences today! 4
Snodgrass: Helped keep the ball and run the clock down very professionally 5