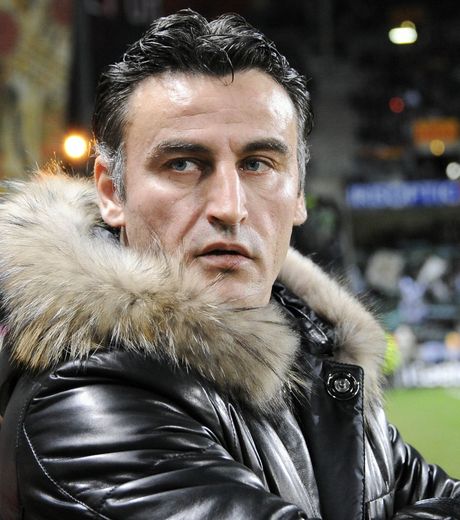 By Rich Sprent
With Rafa Benitez being reportedly too expensive, Diego Simeone, a 100/1 shot, David Moyes is enjoying life in Spain and promised money to spend in the summer, the Irons managerial options seem to be narrowing.
Jurgen Klopp is surely also unlikely even if we were to look at the Dortmund manager, Eddie Howe and Sean Dyche are too inexperienced leaving the 'usual suspects Hoddle, McLeish, McClaren and the like.ls. So who does it leave?
Michael Laudrup has a cloud over him following his odd exit from South Wales although there'sno doubting his fledgling managerial ability although he may be carrying too much baggage for the owners.
Frank Rijkaard had an excellent pedigree as a player. He steered Barca to success and dallied in Turkey and is  currently unattached having last managed the Saudi national team.
He has the coaching credentials for sure as does Frank De Boer. Both are schooled in the Ajax way but neither has experience of the Premier League and it is arguable whether they have a 'Plan B' if the possession football doesn't work.
Cut from similar cloth to LVG, they could have a slow start in English football if he is anything to go by. Mind you, at the last look, that other (more junior) United weren't doing too bad if a little 'direct' in their approach play.
Slaven Bilic only played 48 games for us and some fans have voiced disapproval at his leaving the club to go to Everton but how many players play for one club? And how many of those make good managers?
His managerial record is interesting one. National team plaudits for his work as the boss of the exciting Croatia team that beat England 3-2 at Wembley all those years ago.
Club management at Locomotiv proved tricky and he was dismissed after their worst finish, 9th, in the Russian Premier League. At Besiktas he is again trending. Excellent team performances v Sp*rs in the Europa League and his side currently top the Turkish league. He is understandably the bookies' favourite.
There is one name, however,  that hasn't been mentioned in connection with our job although his team have gone from being relegation fodder to actually competing for the Champions League spots.
He has been described over the past five seasons as being astute in the transfer market; playing a recognisable brand of free flowing attacking football; has a working defensive ethos which allow his teams to play. He is also apparently open to offers in the Summer and has expressed interest in managing in the Premier League.
Sounds impressive? Well Christophe Galtier is! He is the 48 year old coach of Saint Etienne. No, not the 90's indie band but the Ligue 1 side that currently sit 4th behind only Lyon, Marseille & PSG. He reportedly turned Newcastle down but has indicated that he will consider his options in the Summer.
St Etienne sang that 'Only love can break your heart'. If the Daves do their homework right then we could be onto the real thing to take us forward. And it'll be us breaking our rivals hearts.