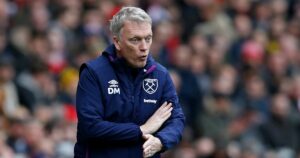 If you are still searching high and low for something to do in this awful lock down we now have the perfect opportunity.
Before we entered this delay I published my own thoughts on whether  we would escape relegation and came to the conclusion we would with some comfort.
If we can start as we finished I still believe that will be the case and that we will finish up with 39 points which will put us well clear of the current bottom three who I believe are destined to spend next season in the Championship.
Frankly, the sooner this season is put to bed the better but in the meantime we need to ensure that whether or not we agree with what's going on nationally, our team needs to come out with all guns firing and escape …and fast!
Thankfully Sky Sports have published every remaining fixture so here's your homework for tonight 🙂 Who do you believe will go down.
Will we escape or not?
Wit thanks to Sky, here are the remaining fixtures – give us your verdicts  https://www.skysports.com/football/news/11661/11983529/premier-league-fixtures-all-2019-20-remaining-games