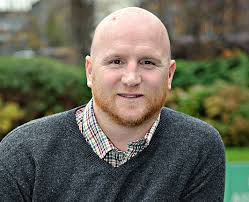 Having discussed Slaven Bilic's difficult season and given him his backing, former Hammers striker John Hartson today turns his attention to a player of whom he has seen a lot – Andrew Ayew.
As a Swansea boy Harts knows the £20 million signing's game inside out and here discusses his strengths and virtues plus how he can be of most assistance to the Irons cause. 
By John Hartson
I have said before that I believe my club saw the Hammers coming when a fee of £20 million was agreed for Andre Ayew.
My personal valuation would be about half of that or just above but the Irons were desperate for a front man and in those circumstances inflated deals get done.
However, Andre Ayew is not a striker, nor is he a number 10 to play alongside Andy Carroll – neither of those roles represent what he is about.
Having watched a lot of Swansea his best position for me is clearly wide left player which is where I've seen him produce his most effective performances.
He is not a Mezut Ozil or a Dimitri Payet – he doesn't have that wake up pass in behind. He is quick and has clever feet but is removed from the two I've mentioned.
In fairness, he's had a big injury to get over at West Ham and has managed some goals and assists but the best of him is yet to come.
Slaven has had many injury issues and has had to mix and match a bit but if he wants the best from Andre my opinion would be to play him in that wide left role with Lanzini tucked in behind Carroll.
However, to make my point again ….£20 million was too much for the the player.