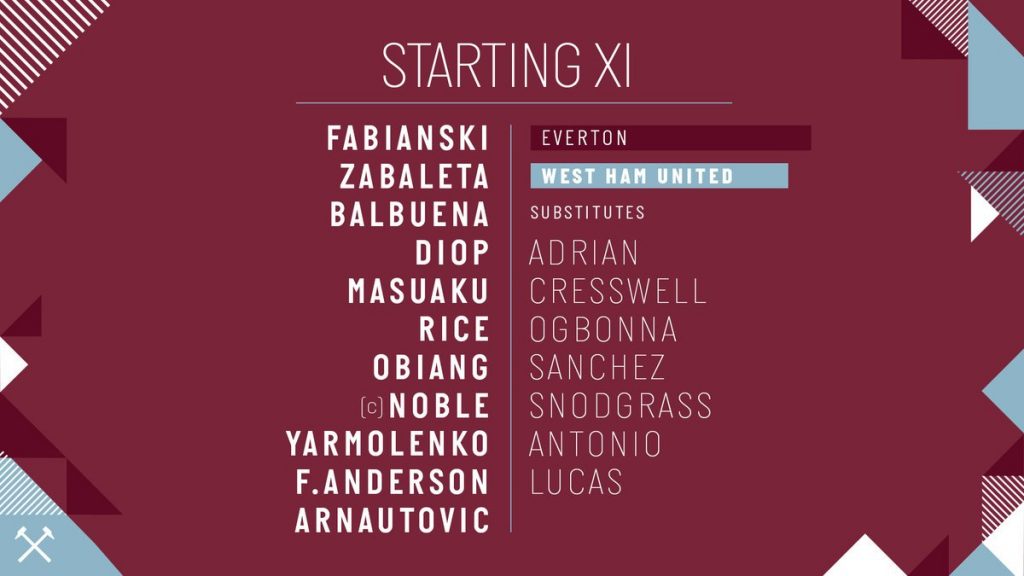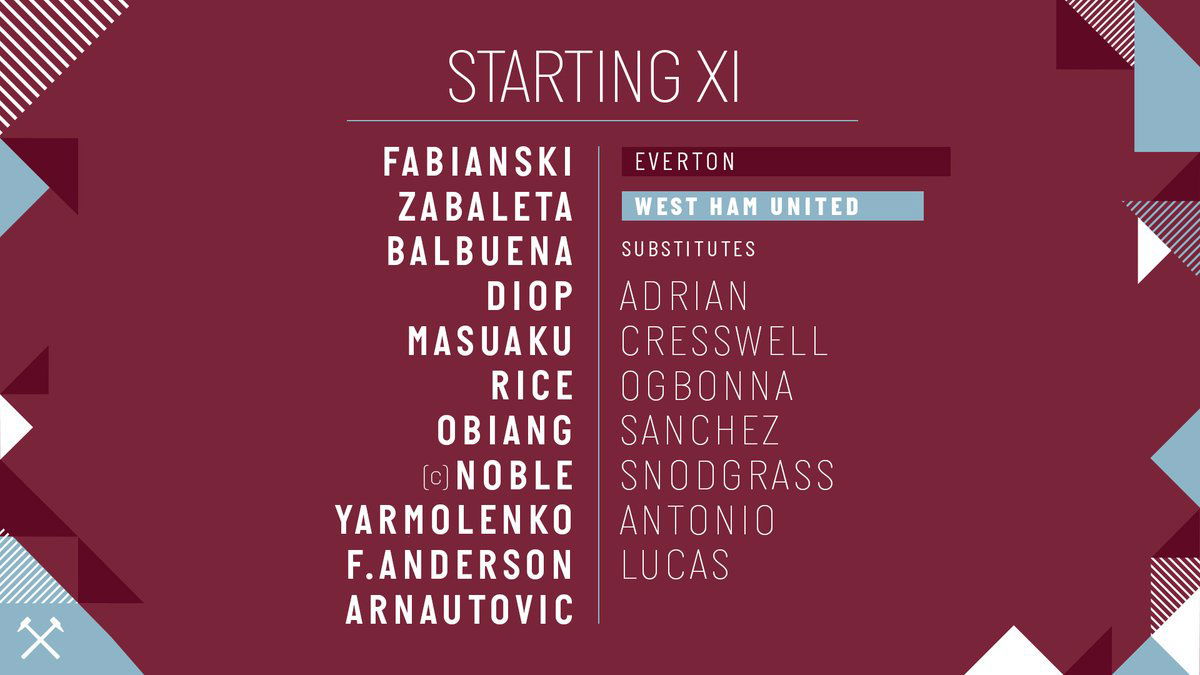 So more changes as the Irons go in pursuit of their first points but I don't think too many will be complaining.
The defence with Zaba back, Masuaku on the left with Rice, Noble and Obiang supplying some midfield solidity looks a decent bet against Everton
It's particularly good to see Rice back to provide some energy and passing ability in the middle of the park whilst Noble, although not the quickest of course, does provide some much needed leadership.
Carlos Sanchez has paid the price of a critical mistake against Wolves whilst Anderson in the 10 role looks a good bet playing off Arnie of course.
So with less than an hour to the whistle – how's it gonna go guys?
I'm looking at a 2-1 foe the Hammers – leave your thoughts below.