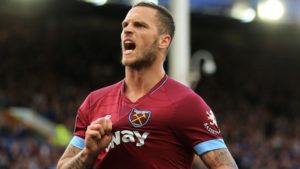 Marko Arnautovic's latest situation should – according to many fans – have been avoided had the club chosen to let him leave in January.
On the face of it that sounds a perfectly sound point of view but it overlooks problems that those of with longer memories will recall immediately.
We were struggling through a period when Chicharito was either injured or ill and the Austrian was our only realistic front line option, scoring twice against Brighton and once against Birmingham in the FA Cup.
There was an added problem with Hernandez in that he too was at the centre of transfer/loan chat with  Valencia and was obviously unsettled himself throughout the Arnautovic transfer scenario.
Apart from him those two there was  Lucas Perez and of course a certain Andy Carroll who weren't even options for most of the season along with Michail Antonio who only really flourished towards the end of it..
So it was a really difficult situation which the brother Arnautovic used to get another deal – a trick used at Stoke successfully before leaving – and now repeated at our club.
Not only have the pair of them betrayed West Ham and themselves but far more, importantly the best fans in the country, who by and large forgave Arnautovic and put their trust into him . We have been the victoms of totally dishonest behaviour
It's easy to understand the cries of "why did we offer him a new deal" but the answer is actually pretty straightforward.
We'd have been left at that time without a striker of any consequence during a period when we had managed to take just six points from a possible 21.
Always easy to be wise after the event but this time there can be absolutely no way back for a a guy who most of us never want to see in the shirt again.