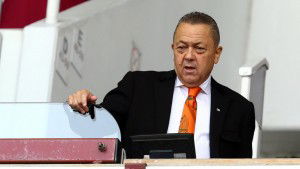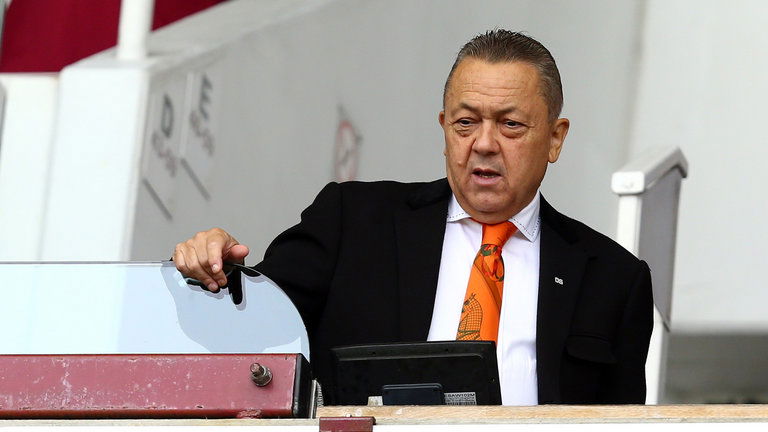 David Sullivan tonight finds himself in the unaccustomed position of being a Hammers fans hero.
He will accept that with the same unworried shrug as when a vociferous section were calling for his head a few weeks ago  and claiming the club was heading for relegation if he didn't get his finger out.
One thing that is always true of football is that you live in the two extremes some decided to tattoo on their knuckles "Love"and "Hate."
Just a couple of weeks ago the club was in free fall apparently but Sullivan just kept his head down, allowed very little to escape his lips, stayed out of the limelight and finished up signing three top players .
Here's the bottom line:  We all owe him!
Young and old, male and female – we are all as excited as kids who have been given the keys to the school tuck shop as we ponder on the the arrival of Javier Hernandez in particular.
Tonight it's official – he's our player. Finally we have a goalscorer of world renown and it can send this club to a totally different level. Even at my advanced age this is pretty thrilling.
Frank McAvennnie – talking to me earlier – was buoyant even by his extraordinary standards and the fans reaction across social media is beyond ecstatic  and so it should be.
David Sullivan along with other board members has taken some dog's abuse down recent weeks and months but tonight  they have shown their passion for this club – they are Hammers to their backbone.
It's their moment – we owe DS big time and on behalf of us at ClaretandHugh we thank him for what he's done.
I have forgotten the number of times we've been accused of being in the board's pocket! We ain't but have always believed he and the rest of the board have the interests of this club written inside them in claret and blue.
Tonight is a night for celebration and thanks as the chairman enjoys his moment in the sun.
COYI