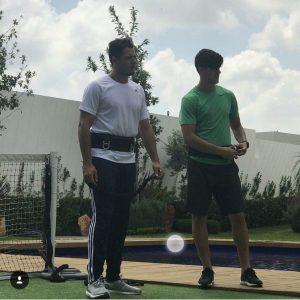 Chicharito is desperate for the season to get underway as he ponders a return to Manchester United.
The Little Pea could hardly be happier having made the switch to us and told West Ham TV: "Of course I will be very happy to go back there and play. Hopefully I can do as well in that stadium for West Ham as I did when I played for United.
"And hopefully we can get the three points to make a great start to the season."
"I am very excited. The last three years – the loan in Madrid and the two years with Leverkusen – were fantastic for me, and they helped me to improve a lot.
"But before then I was in England for four years – it was my first chapter in my European career – and now to be back makes me very happy.
"For me it is the most competitive in the world. There are no easy games, you can see that the top 10 can change a lot. The Premier League challenges you and that is why I am here – I want to improve.
"I'm very desperate for the season to start now, and help the team to achieve their objectives next season."