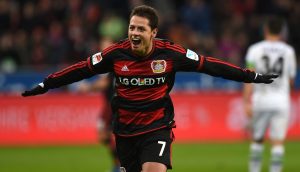 Javier Hernandez has revealed that he snubbed offers from Italy and Spain because West Ham were the only shown in town for him.
The former Manchester United star  – after scoring 39 goals in his two Bayer Leverkusen seasons had no interest in going anywhere but the Premier League and the east end of London.
He told Sky Sports:"It was a little bit simple really. I'm in the best league in the world and West Ham showed me a lot of confidence and trust.
"West Ham is showing more ambition compared to the last seasons. They want to qualify for Europe, you can see that in the transfer window. That's why I'm here."
"There were other options – one in Spain and two in Italy. The last two transfers I made on the last day, this time it was more calm and easy. Thankfully I'm where I want to be."