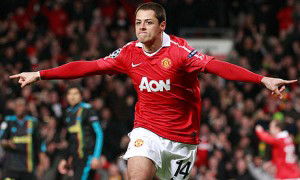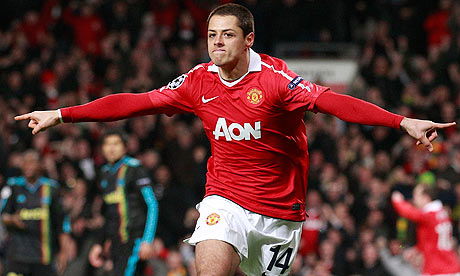 Irons target Javier Hernandez is apparently being handed a chance to resurrect  his Manchester United career…or maybe get a shop window which allows the Reds to seek the best possible transfer fee!
Amusingly, given the Hammers interest, Louis van Gaal made a point of devoting more time to the player's position than he has done since arriving at Old Trafford.
That suggests that there's much going on and that LVG may be trying to push up the asking price as talks go on between the clubs.
A Hammers source close to the talks explained again to ClaretandHugh: "United are expected to come back with a price by weekend and with only a year left on his deal it can't be too inflated. He is one of several targets on the club's list."
The player is now in his final Old Trafford season and was even offered to Real at £7 million whilst serving his Real loan spell so it seems that smoke and mirrors may now be very much in place as the United manager attempts to wheel and deal.
LVG told a Seattle news conference:: "At the time, we have to decide which strikers we could have at Manchester United. Then I have to make a decision that I let go Chicharito and Welbeck because I have bought also Falcao.
"When you play a system with two strikers or one striker then you [have to] make decisions and I let Chicharito go but now he is coming back."
Van Gaal also revealed that Hernandez will be joining United's U.S. tour on July 25th but is known to be chasing Edinson Cavani and Robert Lewandowski. However, it would be an  amazing turn of events were the club not to buy one or at least two front men before the season starts play
They have allowed Robin van Persie to join Fenerbahce this week, Radamel Falcao was not signed after an unsuccessful loan spell and Danny Welbeck w whilst serving his loan spell was sold to Arsenal last summer, leaving Van Gaal without an experienced striker as an alternative to Wayne Rooney and he knows the pressure is on to find replacements fast.