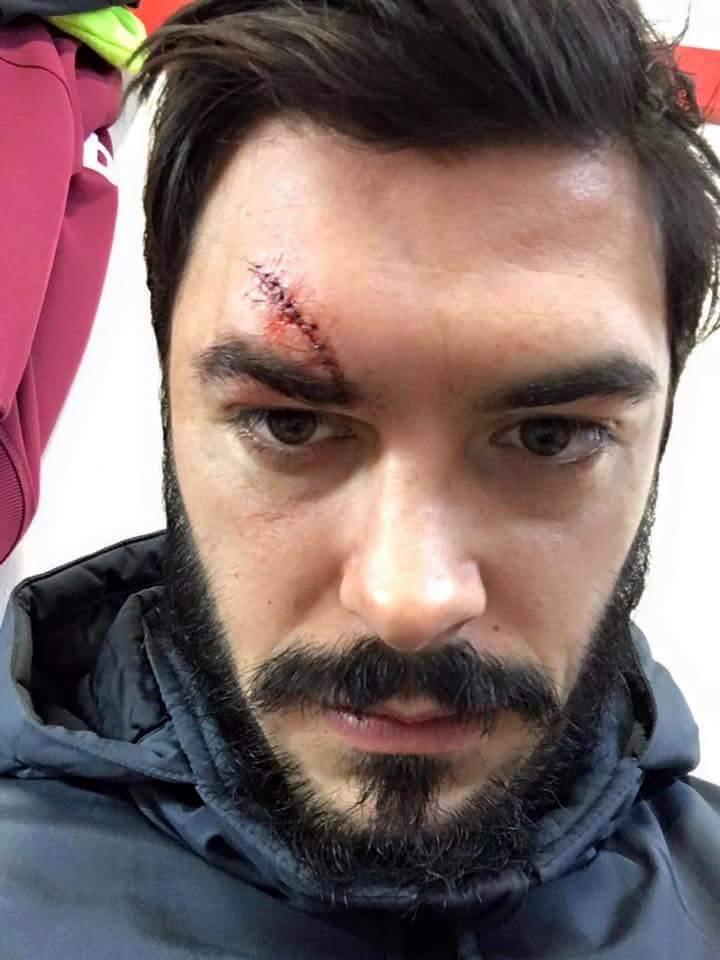 After years of being dubbed the Boleyn 'pretty boy,' James Tomkins is carrying some serious battle scars this season.
And it was hard not to detect a small smile on the manager's face when a reporter said after the match: "Twelve stictches for Tomkins?"
"Oh no" said Slav "thirteen!" with a wicked grin.
Let's hand it to the guy. Back in the summer it was widely suggested that Angelo Ogonna's £8 million arrival would see him relegated to third or fourth central defender.
But he couldn't have reacted any better to the competition and has made sure it's the Italian who has to fight for his place.
And of course the transition to right back has seen him develop himself into a 'utlity player' of great value. But his refusal to shirt any challenge for the Irons cause is something for which has been so totally praiseworthy.
He had a Christmas bruiser against Villa and now this after refusing to shirk any challenge – however dodgy!
Thanks for this season and your bravery mate – you've been a star.
Our picture at the top show JT after his clash of heads with Joe Allen during yesterday's clash against Liverpool.