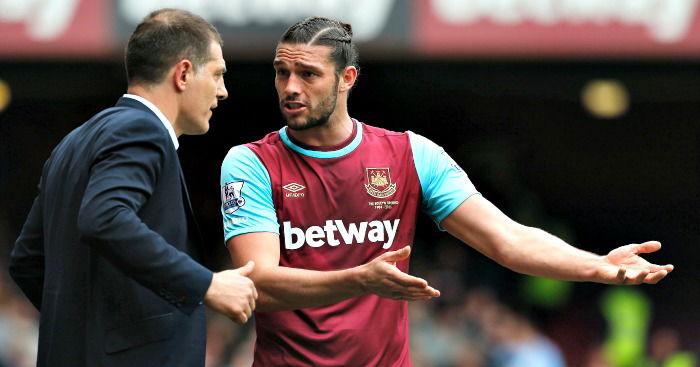 Slaven Bilic was happy with the Juventus test at the now officially opened London Stadium declaring: ""It was a packed Stadium against one of the biggest clubs and best teams in Europe.
"It was a good test for us and great to see the fans filling our Stadium again."
But he added: "We started sloppily – we hit the post after 15 minutes but they are a top class team and if you are on the back foot and give them a yard, they can pass the ball and play football.
"If you give them three or four yards then it's too easy for them. That's what we gave them at the start – okay we played three nights ago and were a little bit tired – but then after that we came back into the game and changed the rhythm.
"It was much more aggressive, we made it harder for them and Andy scored his type of goals. They are of course very important for us and he is great for us.
"Then we put some young players in because we don't want to risk injuries and that kind of things. We thought it was going to end 2-2, but then we conceded one that from our point of view was too easy and sloppy."