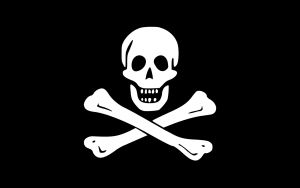 Fans using Kodi boxes to watch West Ham and other games for free are about to get a rude awakening.
The Premier League has secured a High Court order that allows it to shut down illegal video streams of football matches on Kodi by blocking access to the computer servers on which they are hosted.
Until now, rights holders could only shut down individual streams, which could be re-established relatively easily, so fighting piracy was like a game of whack-a-mole.
A Premier League spokesman told BBC News the ruling would allow it to target pirates in a more "precise manner".
"For the first time this will enable the Premier League to disrupt and prevent the illegal streaming of our matches via IPTV, so-called Kodi, boxes," he said.
Fans who want to continue to watch live football on TV are urged to subscribe to official channels such as Sky Sports or BT Sport, or watch games at a venue that charges for access.
Kodi boxes are one of the most popular ways to watch pirated video content in the UK.