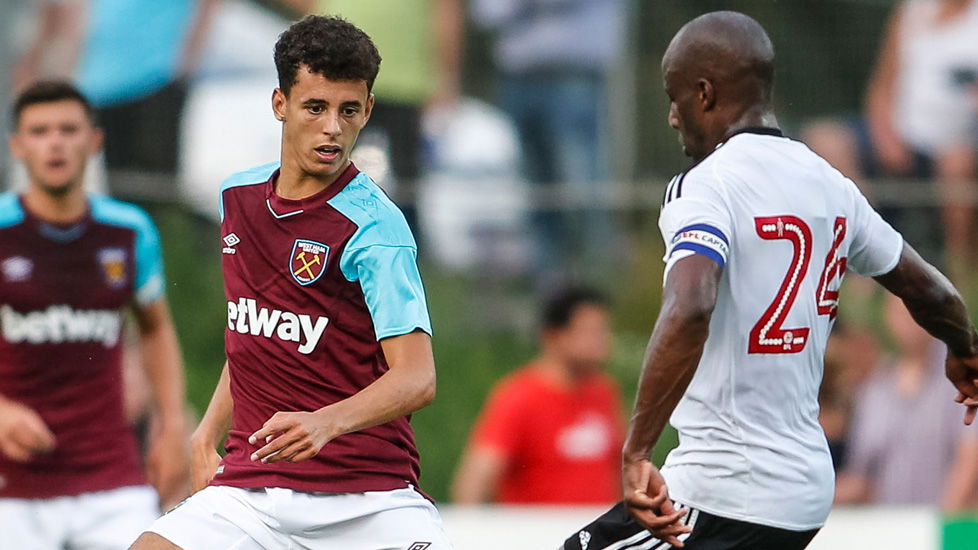 West Ham's rising star Nathan Holland will remain in and around the first team squad this season after impressing new boss Manuel Pellegrini.
The manager has decided not to take him to Austria only because he wants him involved in matches at Billericay and Watford with the under 23s, seeing that as his best route of development at this point.
But Holland – assuming there are no injury problems – looks set to follow Declan Rice out of the academy as a genuine first team prospect over the next few games.
And it would be surprising were we not to see the winger in action one the Carabao and FA Cup competitions get underway.
Whilst most of our youngster tend to link up with League One or Two clubs should they go on loan, the only way things could change for Nathan is if a top Championship club comes for him because he is rated very highly at the club.
Meanwhile, striker Toni Martinez has made the trip to Austria this is basically to allow the manager to see more of the young Spanish striker after his late return from a loan spell this season.