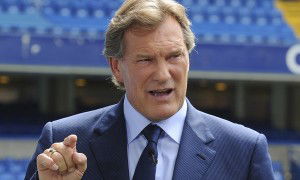 Former England boss Glenn Hoddle has suggested on BT Sport that the size of the pitch at the London Stadium is a problem for West Ham and a reason why they are conceding so many goals at home.
"I think at home, the size of their pitch now is a problem," Hoddle said on BT Sport.
"I think they conceded 26 goals all season last year, now they're on 27 already and I think that extra size, the length and the width of that pitch is working against them and I think that's a problem to them.
"They should have done that (change the pitch size) at the beginning of the season, I think they've got a cold on that one.
"I'll be very surprised if they don't change that for next season."
However, as reported on Claret and Hugh before the pitch is now the regulation size set by the Premier League for all new grounds. At 7,140 square metres. That's the same size as Watford's Vicarage Road surface, West Brom's Hawthorns pitch, Sunderland's Stadium of Light, Swansea City's Liberty Stadium, Bournemouth's Vitality Stadium, the pitches at both Old Trafford and the Etihad and Arsenal's Emirates.
The Premier League want to standardise all pitches the same size over time and a change of pitch size at the London Stadium will not happen over the summer as Hoddle suggests.