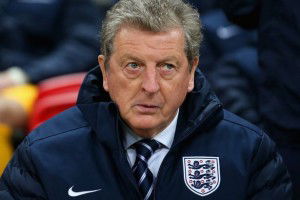 England manager Roy Hodgson has been running the rule over West Ham's potential international candidates and admits: ""In Tomkins, Cresswell and Mark Noble, there are good football players who are quite capable of playing for England."
However, he warned: "But they face competition because one or two others who have done well over the last few years.
Speaking exclusively to West Ham TV, Hodgson added: "There are five English players and we know them well. Carl Jenkinson has already played for us, of course, and Andy Carroll was an important part of our Euro 2012 team.
"It's all a question of competition and keeping an eye from my point of view to make sure I'm not missing any."
In general he has been very impressed by the team as a whole explaining: "It's very good. I think they've started the season quite brilliantly and some of the players brought in by Slaven and the owners have really shown that they are top-class players.
"Not only do they have potential, but they have shown they are top-class players straight away, so I assume that everyone at West Ham must be delighted with the way the team is playing, the way the atmosphere is at the club and in the dressing room, because you can see a tremendous unity of spirit on the field.
"I imagine it is praise all-round and long may it continue. Everyone here knows and is wise enough the season is long and it's great to get off to a good start, but there is still a lot of hard work to do to maintain the position until the end of the season."