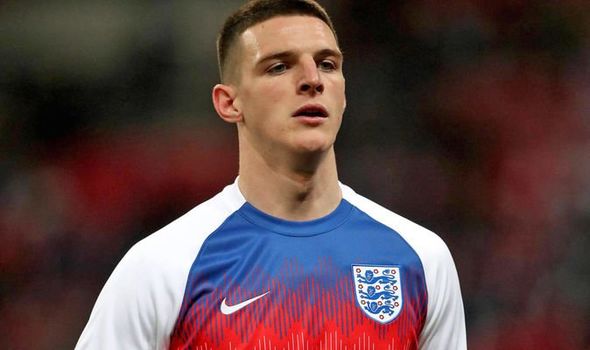 Declan Rice's hopes that his summer holidays will be cut short look a given.
The Hammers defensive midfielder – having made his England debut after an amazing season – is desperate to be a part of the Uefa Nations league Finals in June.
And the idea that he won't be seem crazy after his performance in the England shirt after drawing Gareth Southgate's attention in the last international break.
The extraordinary progress made by the Hammers academy product really cannot be overstated and it will be a rare treat for Irons fans to be able to follow the national team with the added interest that one of our top prospects in years in involved.
Like any top pro the midfielder refuses to take anything for granted but  a vacation is most certainly the last thing on his mind as he looks ahead to next month and the Finals in June
But the 20-year-old would like his holiday to be interrupted by a call-up for the UEFA Nations League finals, which will take place in Portugal in June.
Speaking to West Ham TV he said: "Of course, I want to be in that England squad and that's what I'm hoping," That's why I want it to be a short holiday. I've got to be prepared for anything, but I'd be delighted with that!"
Of the last victory over Watford he said: "It was unbelievable and I'm really happy. It was a great win and I'm delighted.
"Lukasz made a tremendous save at the end of the first half and then we were clinical in the second, so I thought it was a top performance."
"We finished five points off seventh so if you look at it that way, it's gutting, but it was a great season. I think the lads have really worked hard and everyone deserves a really well-rested break, because people don't really see what goes behind the scenes. We're in every day, training hard, so it was nice to win on Sunday.
"For me personally, I don't think I could have wished for a better season. I'm delighted to have done what I've done and I can't wait to kick on again next season."