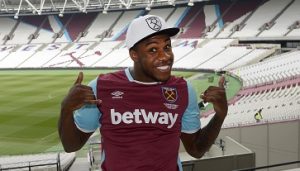 The chances of Michail Antonio, Mark Noble, Ryan Fredericks, Jack Wilshere or Aaron Cresswell leaving this summer are slim as they are all vital to fulfilling West Ham's homegrown quota. The only exception is if they were replaced by another homegrown player.
Each Premier League club is required to have no more than 17 non-homegrown players in their squad and this summer the Hammers are under more pressure with the release of Andy Carroll and Moses Masaki both of who were used to meet the criteria last season.
Goalkeeper Dave Martin has added to the home quota and Marcus Browne also qualifies as he turned 21 last year before 1st January 2019. If West Ham wants a full squad of 25 they must find one more although last year they made do with seven homegrown players and a squad of twenty-four players.
Josh Cullen, Reece Oxford, Sam Byram and Jordon Hugill all qualify for home-grown also assuming they are not sold or loaned out again.
Each Premier League team can only register 25 players over the age of 21 for that season's first-team matches. Of those 25 players, no more than 17 can be non-Home Grown Players. In other words, if you want the full complement of 25 over-21 players, you have to have at least 8 Home Grown Players.