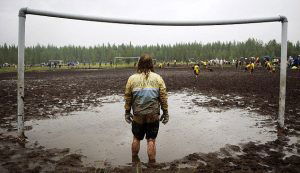 Homeless Spurs meet the Hammers on Wednesday evening during a week which will have seen them play three games in six days!
They are playing  Manchester City tonight on a wrecked Wembley pitch following the NFL  game on Sunday.
That took priority as Spurs were supposed to have moved into their brand new shining White Hart Lane super stadium by now.
However, further delays now face the North London side and they will have to make do with the condition of the pitch.
Spurs have fielded a strong side tonight to face City which could be an indication that a weaker side could be fielded when they play West Ham in the league cup on Wednesday evening.
The north Londoners  play their third game in six days when they travel up to Wolverhampton on Friday to face the Wanderers in the Premier League on Saturday.
It remains to be seen how much Mauricio Pochettino will prioritise the Cup game on Halloween or whether he will focus on the two Premier League games.
But it could be a good time to meet the Spuds.