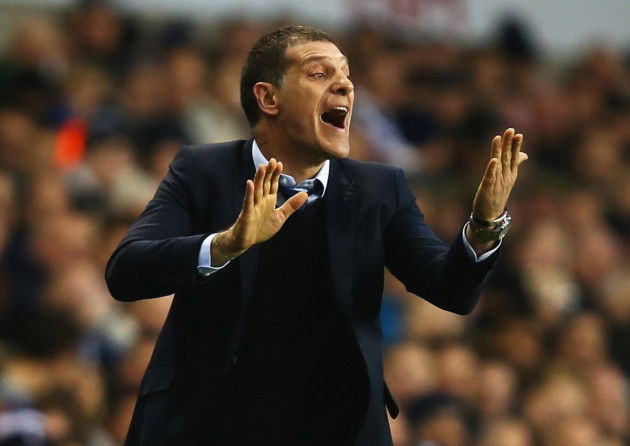 Fair play to Slaven Bilic for remaining true to himself after the game and refusing to find excuses and get involved in the blame game.
Slav doesn't do scapegoating nor does he need telling by anybody that last night's performance wasn't acceptable or find easy targets to blame.
The guy is big enough to take the flak as he demonstrated in his post match press conference –  something many lesser people would have shirked
Instead he declared: "I would like to congratulate Astra as they deserved it. It is a huge frustration because I said before the game that this was one of the most important games of the year for us."
He told the official site: "I said after the Bournemouth game that in the Premier League you can make it up, but this was like a final because you need to win to go through, therefore the disappointment is massive.
"OK, we can always find excuses like missing players and that we should have scored the chances we created and all that, but we didn't play good. In the first half, we didn't play with desire as a team, it was all individuals and we were second best.
"I said before the game in Romania that if you give their players the time to turn and play, they can pass the ball, of course, and we were doing plenty of that. There was not enough movement, we played very slowly and we didn't take the few chances we should have taken.
​"They took their chance with a goal on the counter-attack. From our point of view, we lost the ball in a very strange way and they took advantage of the situation."
"To be fair, we changed a bit in the second and thought we had to change the system and one or two players but deep down you know it's not about the system, but about the way we played.
"Of course I am angry and frustrated and everything but I'm much more disappointed than angry, because we really wanted to go through to the Europa League. That's why we tried so hard last season, to have this opportunity."