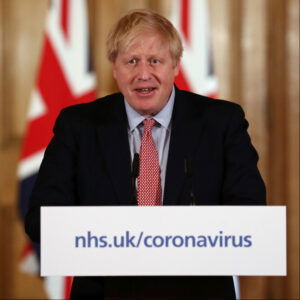 Prime Minister Boris Johnson – flanked by senior health officials –  half hinted at his first media briefing that the peak of the coronavirus pandemic could pass by the middle of May.
And there is a belief among many that rising temperatures – as we are set to see over the next couple of weeks and hopefully onwards – could help to see the virus start to fade and die – like seasonal flu.
The Government has also declared that a 12 week isolation period for many will start at the weekend which gives some hope that a date of June 12 could see the country making a return to a more normal lifestyle.
Should that be the case, those who want to see the season continue may get their wish with a possible return to action taking place towards the end of  June, with a later starting date for the 20/21 season.
However, that could lead to either the FA or Carabao Cup missing a season in order to accommodate the Premier and EFL League  fixtures being completed by the usual times next season.
Uefa and the Premier League – who hold meetings this week – are probably set to kick the can down the road and delay a hard and fast decision on whether to null and void the season as a result whilst keeping a serious ear on the PM's daily media briefings.
A senior Hammers source told ClaretandHugh this afternoon: "We certainly haven't written this season off or consider it is virtually null and void.
"The seasonal timetables obviously have to be re-arranged  but should we be through the peak of the virus in the time parameters suggested, things may well become possible.
"Obviously, in these circumstances, nothing is certain but we want to believe that ending the campaign and retaining the dignity of the league  may be possible."