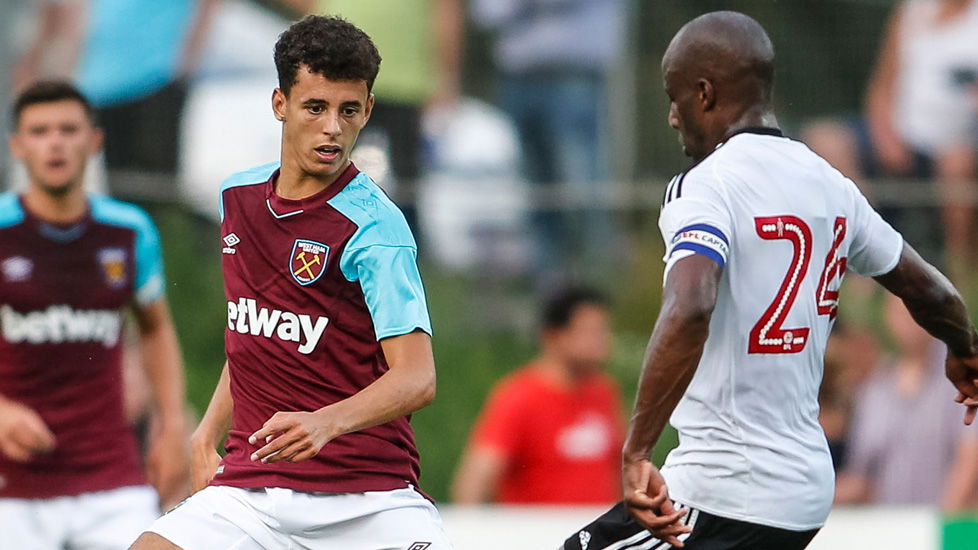 I believe we will be safe before the final game against Everton and beyond the relief everybody will be feeling should that be the case such a situation present the Hammers with an academy bonus on the final day.
For all David Moyes' faults – and his negative approach is paramount among that – he has shown a willingness to give youth a bigger chance than either of his predecessors Allardyce or Slaven Bilic.
And with Declan Rice now firmly established in the squad, final day could be the moment when two or three others from Terry Westley's set up get a chance to impress.
Make no mistake the Under 23s are in great shape and following promotion last season – and despite the loss of skipper Rice to first team duty – finished in fifth place behind Arsenal, Leicester, Liverpool and Swansea.
They managed that despite a long injury absence involving Nathan Holland (above) who is one I hope features down the right should all be well on May 13.
Michael Brown at right back is another and central defender Josh Pask has been seriously impressive every time I have seen him.
These youngsters are quality and at the end of a seriously worrying season we should be very pleased indeed with what's bubbling under.
It would also be very pleasing indeed to show old Allardyce how wrong he got it in ignoring the youth set up for so long!