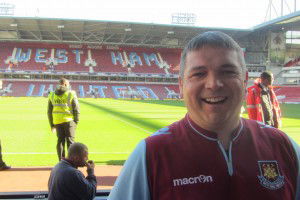 The stakes in the Premier League survival fight have never been higher!
The total necessity of the Hammers remaining a force at the highest level are quite extraordinary and in this article ClaretandHugh shows you why!
Sean Whetstone (above) – a financial expert and lifelong Hammer – guides you through the mega money maze facing the club as they continue their fight to remain in the richest league on earth!
Domestic and overseas TV rights were sold for £5.5 billion over the three next seasons including this one.
This means each Premier League club will receive a share of £1.58 billion between them each season, the remainder going to other leagues and parachute payments.
Each club will receive £57m with the remainder split up as merit payments of around £1.3m per league place and Live TV payments of around £700,000 per game.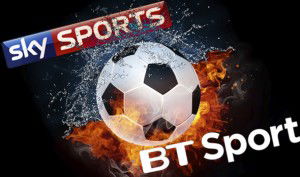 Last season the Hammers received £58.1 million from TV revenue for finishing 10th in the league but the same 10th spot finish this season would bag us £75.5m, an increase of £17.4m which could be used to boost the transfer kitty.
Finishing in 12th place which is where we  are right now would bring us £73.7m while  dropping down to 14th  place would grab £70.3m.
A disappointing 17th place just scrapping relegation would bring in just £67.8m – over £10 million up on last year's mid table finish!
With only  six points between 10th and 17th place it is clear that every point and result will count in our remaining nine games to maximize the TV revenue to spend next season on future transfer targets.
The game remains very much on!