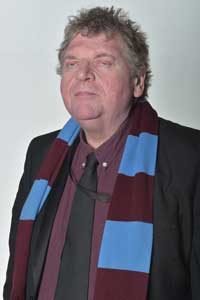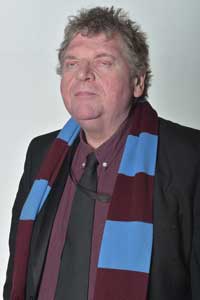 Blind Hammer looks at the main man for Villa.
Despite his relatively tender 24 years, Jack Grealish is already a legend at Villa Park. A Villa supporter through and through he has shown loyalty as Villa managed to fight off suitors, including allegedly West Ham, and especially Tottenham whilst Villa languished in the Championship. Now he is reaping the benefits of this loyalty as he enjoys a return to the Premiership with his boyhood club.
During their promotion campaign, Grealish was essential to Villa's success, their late run into the Playoffs from a relatively poor start coinciding with his return from injury. They are literally a different and better side with his presence in the team.
So what does he bring to Villa?
Grealish's stats so far this season are not that astounding. He has, so far, contributed 1 goal and 1 assist. Statistically, he is poor in the air and surprisingly his crossing is identified as a weakness by Who-Scors.com.
Yet the Hammers should disregard Grealish at their peril. Grealish is the engine room of the Villa midfield and is most threatening with mazy runs from deep, countering any press and carrying Villa from defence into attack. His running is relentless and he is an important powerhouse for Villa.
So his direct impact from goals and assists has to be supplemented by a recognition of the threat he poses with his dribbling runs from midfield. Most often these runs are countered by fouls preventing his posing an immediate threat to goal. Who-scores.com confirm the impression that he is one of the most fouled Villa players, enabling villa to provide a persistent threat from the resulting set-pieces.
So how do West Ham counter Grealish? Given his centrality to the Villa game plan he probably needs special attention. His energy of relentless running needs to be confronted by equally athletic attention from the West Ham midfield. Plan A should really on matching Grealish's athleticism and pace. I worry whether Mark Noble has the pace to counter Grealish and can see a possible yellow or red looming for Nobes if he has primary responsibility. Rice may be a better candidate for taking especial care of Grealish.
Whoever does take care of Grealish need assistance and reinforcement in the second half to prevent him wearing the West Ham midfield down. Snodgrass or even Sanchez may be critical in providing the fresh legs needed to counter Grealish's running.
As Grealish wins more than his share of free-kicks West ham's defending from set-pieces will also need to be top-notch.
Finally, I hate to suggest this but West Ham have suffered more than most from Tactical fouling this season, in particular against Manchester city. Whilst the rules confronting tactical fouling are so weak and ineffectual it makes sense for West Ham to decide that if they cannot beat the system they should join the club of those using this cynical tactic. I want to see this negative fouling eliminated from the game but both Liverpool and Manchester City are exploiting the rules so other clubs must follow. The evidence is that fouling Grealish early whilst he is still in his own half before he has a chance to start his run is far more effective than fouling high up the pitch when he is advancing on goal.
COYI
David Griffith