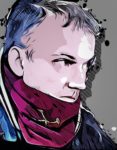 Gonzo hands out his marks
Fabianski:8 Important saves from Adams on numerous occasions as West Ham struggled to defend. No chance with the deflected goal.
Johnson:6 Immediately involved with an important block and header.
Kehrer:6 Started as the central player in a makeshift defence, too easily dragged out of position and into wide areas. Really struggled to contain Che Adams. Got better as West Ham improved.
Cresswell:6 Another victim of the ramshackle defence but made a crucial interception to thwart a counter attack at the start or the second half.
Coufal:5 Such a hard worker but too many attacks break down due to his poor technique. Better at right back than wing-back. Heavily involved in the game but often lacking the quality to impact it.
Soucek:6 Pretty much played as a defender to try and help out with the bombardment.
Rice:8 Hard day at the office for Rice with one eye on the makeshift defence. Tried to get forward where possible. His efforts were rewarded with a sensational curling strike to make the game 1-1.
Emerson:4 Nothing from the wing backs for much of the game which was frustrating at times. Did nothing wrong but not on the same wavelength as Scamacca and Paqueta.
Paqueta:7 Not involved or able to really threaten Southampton early on. Scamacca set him up for a first half chance but headed just wide from 8 yards. Got closer to Scamacca in the second half and had two chances. Probably should have been awarded a penalty after a push by Niles.
Bowen:5 Set up Scamacca for a chance in the first half and at the start of the second. Corners were poor but lots of energy as always.
Scamacca:8 A constant threat and always demanding more from his teammates. wants to shoot all the time.
Benrahma:7 59th min substitute for the ineffective Emerson. Immediate impact with a surging run, assist for Rice and a blocked shot.
Lanzini: 86th min sub for Paqueta
Antonio: 86th min sub for Scamacca