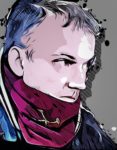 Gonzo hands out the marks
Randolph:6
Not much to do. As always his distribution is better than Fabianski
.
Fredricks:6 Always offers an option with his pace. Sloppy control and passing.
Dawson:7 Calm and assured. A level above Reading's attack.
Diop:6 Not massively tested. One individual error provided Reading with a chance.
Johnson: 10 Has clearly worked hard on his weaker left foot. Good delivery. Assisted Coventry's goal after a switch to RB and scored a sensational goal. MOTM
Noble:7 Kept things ticking over.
Coventry: 9 Class act. Reads the game well and always spots a pass. Plays football like a veteran rather than a rookie. Scored a tap-in.
Bowen:8 Always a threat. If the season started tomorrow he'd be ready to play. Good corner forced an own goal
Oko-Flex:6 I'd like to see more. Looks sharp and confident. Perhaps more suited in the middle?
Fornals:6 Looked fit. A big season coming up for our new No8.
Antonio:6 Looks sharp and fit but technically a bit rusty.
Alves:6 Won his duels. Not afraid to hoof the ball into row Z,
Ogbonna 6: Didn't look fit and it didn't matter. Far too much experience for the opposition's embryonic attack.
Benrahma 8: Twisty and tricky as always. Great pass for Bowen. Better centrally.
Ekwah: Late sub, looks composed.
Cresswell:6 Good game management but a little off the pace. Good delivery as always. 
Forson: Late sub, full of energy.
Holland 7: Looking bright. Crucial pass for our second goal.
Lanzini:7 Tidy and in full control of the football as you'd expect.
Odubeko:5 He just couldn't seem to pick up the pace of the game.
Martin: Wasn't threatened. Hard to assess so no score.
Baptiste: Played out of position at RB and came on quite late in the game.