We have two sets of ratings tonight from CandH reporter Daniel Danielli Leach followed underneath by FB forum member Sergey Novysh .
Here's Danny's marks: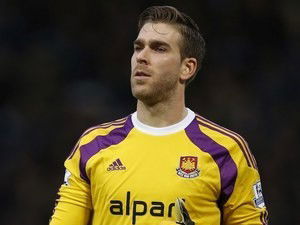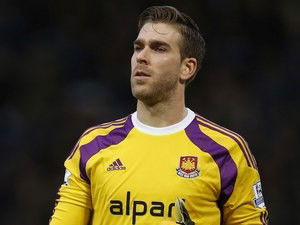 Adrian  Not at fault for any of the goals and made a couple of good saves 6
Zabaleta A fairly steady performance from him today nothing too much to note 5
Rice Made a crucial block in the 16th minute to prevent a goal on the line and his distribution at the back was really good. However he lost van der Hoorn for the 2nd goal 5
Reid Unfortunately he suffered what looks like a very serious injury in the 16th minute after taking a tough fall from a crucial block and took 9 minutes before he was stretchered off for Byram. We wish him a speedy recovery
Cresswell Looked a bit nervous at centre back the whole match and his distribution forward wasn't that great either 5
Evra Quite similar to Cresswell's performance and it was a stark contrast in performance to his debut last week. Sacrificed at half time for Antonio 5
Kouyaté  As someone who usually defends and praises him a lot, today he was quite shocking. He was playing with his ice skates today 3
Noble – 4 – Very enthusiastic but he was slow and quite lethargic and picked up his customary yellow card. He is not the future of West Ham
Chicharito  I sympathise with him. He had no service all match 5
Lanzini Always trying to the link the midfield and attack but today he failed to provide those links today 4
Arnautovic Similarly to Chicharito he saw very little of the ball and one good chance he had in the 57th minute was fluffed 5
Subs:
Byram – 4 – Offered very little at right wing back apart from some wild passes and clearances
Antonio – 4 – Despite being full of energy he could not match that with quality apart from his goal
The Manager:
After 2 heavy defeats the pressure builds on him as we are dragged right back into this tight relegation battle. He failed to inspire the team on such a crucial game and his defensive schemes and counter attacking play which he had introduced seems to have gone out of the window. The exclusion of João Mario also came to a surprise 4
….and here's Sergey's
Adrian 
Conceded 4 in a second game in a row. And the first goal didn't look really unstoppable. Made few average saves, but did't have much work to do really apart from getting the balls from the net. I really like Adrian, but maybe it is time to give Joe Hart a chance to prove himself again 
4
Rice
Played well and solid from the start, provided a goal-saving clearance right after Reid's injury incident, but didn't mark Van der Hoorn during following corner which led to 2nd goal. Bad, bad mistake but overall not a bad performance from the lad. Made a few good interceptions and did't panic while playing in a key defensive position after Reid has been stretched off. Declan will learn from his mistakes and hopefully will play a key role in securing top flight football for the Hammers. 5
Reid 
We all wish Winston a speedy recovery. Hopefully he's OK.
Cresswell
To be honest I expected much more from him an Zab today. When your team loses two CB's before the game, as an experienced player you have to step in and help your teammates as much as you can. But Aaron wasn't at his best. Too nervous, sloppy passing and giving away cheap free-kicks. Still his pass to Antonio was superb. 5
Zabaleta
Same as Cresswell, but no goal assist.  4
Kouyate
I am a huge Kouyate admirer, but he's having a very difficult season so far. Today he was just awful. Lost the ball to many times in the dangerous areas, conceded a penalty and received a yellow. Lets just hope it was just another bad day in the office. 3
Noble
Another huge disappointment. I can understand passion and desire, fighting spirit. But today it was about ill discipline. When you're losing a game – last thing you need is your captain unnecessarily getting into trouble. Too many sideway passes, not tracking back sometimes. Few good moves in the second half, but not enough. 3
Evra
Can's see why Moyes made him an automatic starter. Really poor performance today. 4
Lanzini
You just have to watch first goal to understand that Manu just don't know how to defend. In fairness it's not his job. His job is to dribble, provide killer passes, shoot from distance.. But today we didn't see any of that. 4
Hernandez
You can understand the guys frustration. Isolated again. No chances, no goals. Some facebook members predicted exact same scenario right after the starting line-up has been announced.  4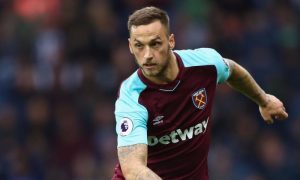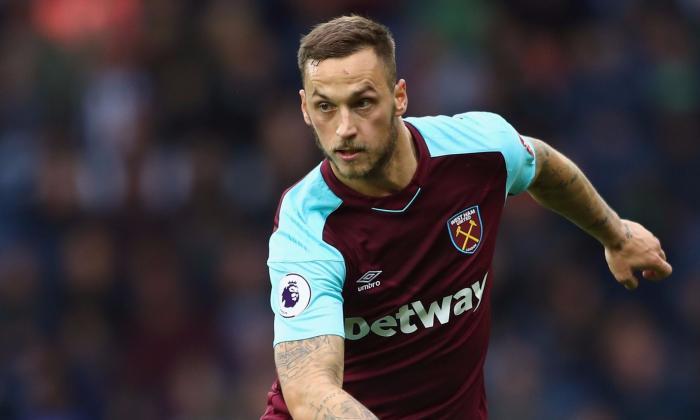 Arnautovic 
Can't blame his effort. Constant running, tracking back, making challenges. Some superb skill in the box again, but missed golden oppotunity. When you see a player pressing in the opposing half in the 88 minute while his team losing 4-1.. He deserves some credit. 7
SUBS
Byram
Forced sub. Didn't do much wrong, but when team loses 4-1 you have to question your defense anyway. 4
Antonio
Should have played from the start. We missed energy and pace he provides for too long. Scored another great goal. Made a few poor crosses but really it's not a job for one of the best headers of the ball in the league. 7