By Sean Whetstone
Fabianksi  7 Didn't have too much to do and couldn't be blamed for the headed goal from short range
Coufal 7 worked well with Fornals getting down the right line to cross, one of his better games of late
Dawson 6  Made a few crucial clearances and was reasonably dependable , but nothing spectacular.
Ogbonna 6 Captained the Fulham friendly and didn't make too many mistakes. Took a tumble with Fabianski but shook it off.
Emerson 6 An average performance but a couple of good crosses in the first half. Subbed  for Ben Johnson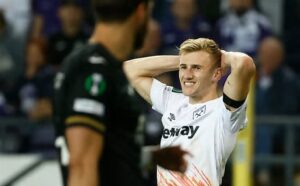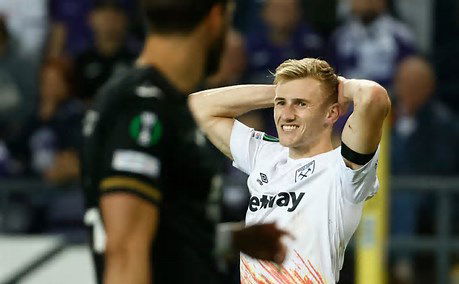 Lanzini  5
Very quiet and not in the game at all, he made no impact.
Soucek  6  Didn't do anything majorly wrong but didn't achieve anything special either, he often appears to play better without Declan Rice. Had one shot on goal which was well wide.
Downes  7 Came on for the injured Scamacca, had a good game looked solid, dependable and Premier League-ready.
Fornals 7 Good performance today and showed his class, involved in a lot of good play
Benrhhama 7  Looked sharp and came close to scoring. Went down injured but ran it off towards the end before being subbed off.
Bowen 8  Looked good up front and deserved his goal after missing several earlier chances. Subbed off at the end to make way for Mubama.
Scamacca 5  Didn't do much at the beginning of the game, no impact and came off injured after 10 minutes.
Subs
Johnson 6  Only had a short spell on the pitch and didn't have a lot to do
Mubama No score  Only came on for the last 5 minutes .
Swyer  No Score  Ditto above