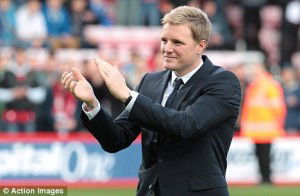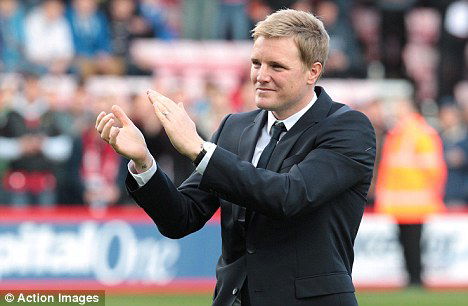 Manager Eddie Howe as once again dismissed speculation that he could leave Bournemouth in the near future.
Howe told reporters at his pre-match conference "I am 100 per cent committed to this club and I am a little bit embarrassed with the speculation if I am honest after our recent run of results.
It's all sort of come at a bad time because people will then question "has your work been affected by what's being said outside" but I don't read all the nonsense that flies around about it, I focus on my players and training. And that is all there is to say on it.'
The 42-year-old has been most recently linked to Everton after the sacking of Marco Silva but he denied he was interested in moving anywhere.
He has also been linked to a move to Arsenal but despite this continues to be linked to West Ham despite being downgraded by the bookies as second favourite to replace Manuel Pellegrini.
Rafael Benitez is the new bookies favourite to replace the West Ham manager by 31st May next year on odds of 5/4.
Eddie Howe has dropped down to a 2/1 option with David Moues at 5/1.
The West Ham board have agreed to back their Chilean manager for now meaning the talk of a new manager is academic as no role is vacant.