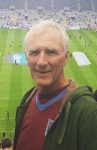 By CandH blogger Allen Cummings
Football is a game full of emotion!
We've always known that and Saturday was certainly no exception at Manchester United. First there was the emotion of immense 'pride' at the way our team took up the challenge at what is still one of the most intimidating arenas in the country.
Unfazed by the opposition, we played the game on the front foot from the off. We looked a good side again after the below par performances of recent weeks. Manuel Pellegrini has frequently called for his side to play with a big team mentality. We certainly did that.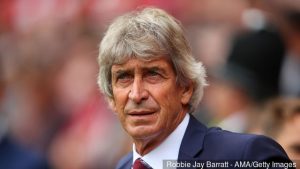 Not only did I feel pride in the team, I was proud of the travelling Hammers support, too. The 3000 odd of us in claret and blue, gathered together in the corner of the ground, out sang and out supported the vast majority of assembled Mancs throughout the entire 90 minutes of action.
We were proud to be Hammers, and showed it.
Sadly there was also the emotion of bitter 'disappointment', that came with the final score line, made worse knowing the team's effort had been thwarted by the inadequacies and incompetence of the officials.
The 'offside' goal from Anderson that wasn't, wrongly flagged by the assistant who later had good reason and opportunity to raise his flag not once but twice in the build-up to United's second penalty – but chose not to.
Together with the first penalty decision by referee Graham Scott for a foul that no-one else could see it was all hugely  frustrating for everyone in claret and blue.
It was a bitter pill to swallow – but at least as we left the ground we could all hold our heads high. United had the points – but the moral high ground was ours. Or so I thought!
Then  that disgraceful video emerged on social media, showing a group of so-called West Ham fans singing a disgustingly anti-semitic song in our name. At that point the emotion I felt was nothing but utter disgust.
Rivalry in football is an integral part of the game. But what was seen and heard in that clip goes beyond the bounds of what the vast majority of us human beings see as acceptable. It is NOT!
There is absolutely no excuse for it, and all fair-minded football supporters, West Ham and every other club has to distance themselves from any similar moronic behaviour of that kind.