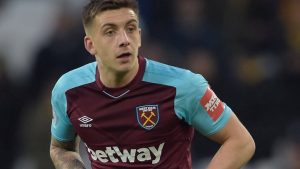 It's hard not to admire Jordan Hugill despite his problems at West Ham.
It's also hard not work out why the buy who signed him – David Moyes – had so little faith in him that he failed to give him any real chance to show himself off.
Two loan moves later however, the 27 year old continues to talk himself up and given the circumstances it's hard not to be impressed by the guy.
We should all love a battler and he fully intends to use the opportunity he has been offered of a season's loan at QPR to make a few points to the disbelievers.
Having already scored for the Championship outfit he has been expressing his feelings on the move to London and where he intends to go from here after deciding on the corss London move rather than a permanent deal with Wigan.
He said: "I have no regrets at all. Going from Preston to West Ham is something I could never have dreamed of in my whole life. I'd do it over and over again, regardless of what happens, I'd do it 100 times over.
"Now for me, I want to prove everyone wrong thinking that I can't be this Premier League player anymore.
"They think I'm just an average Championship player, when really if I get back to my form that I was at Preston, I could be up there with some of the best in the league.
"I've not done anything wrong," he added. "I've kept my head down, I've kept working hard knowing that if a chance comes, I want to take it.
"I came into the game late in my career, so I need to play games and I think that coming here (QPR) was the best option for me."